Dazed and Confused - The Roaring 20's
Hello, Beautiful! I waited long enough to upload this, so let's get into it!
The rollercoaster that is your 20's seems like the H A R D E S T thing ever. ok? Or maybe I'm being a bit melodramatic. In writing this, I found myself getting a bit sad. And confused. Even a little, (okay, a lot) stuck. I want to be as candid as possible without scaring away any of the people who came here looking for some positivity. BUT, we just going to be real for a second. 
Currently, at this age of 23, my early 20's are NOT what I thought they'd be as a little girl. As a child, we picture our 20's like a fantastic, dramatic, movement, something straight out of an early 2000s movie. I mean, high school, college, marriage, babies. Simple right? I know I was feening to be able to go any and everywhere with no restrictions, just like they did in some of my favorite shows and movies like Living Single, Girlfriends, etc. It was like, Wow. Finally, a time where you're no longer held back by your short existence on planet Earth.
Some of us imagined turning 21 would suddenly make us shit confidence, authority, and start to apply some sort of untapped wiseness to our lives. Some of us imagine falling in love for real, like being in your 20's means your love life is supposed to BLOOM. Right? I mean with all these "Couple Goals" all over the damn place, you start to wonder if someone sold you a ticket to a shit-show. And the shit-show is your life.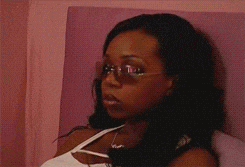 What I've learned so far in my 20s is that nothing is as easy it seems. Now is a CRUCIAL time to reflect on the direction that YOU want your life to go in. It's easy to get swept away in how things *should* be, appearance is usually everything. Especially if you come from a family like mine where tradition is key. BUT, it's not that simple. Finding yourself is so important. Taking the time to self reflect, really analyzing your existence can be the difference between a life of wondering what you're really here for and what you're destined to be. It's not a time to allow other's opinions, self-hate, criticisms, and narcissism to dictate how you feel about yourself.
There are so many unhappy people in this world, it starts from such an early age sometimes pain is all we seem to know. The pressures of wanting to fit in and feeling as though you're doing your 20s wrong because you haven't jet-setted to Bali or Thailand like your homie from the 7th grade who probably now sells pics of her feet to take these trips.
Everyone's journey is different, remember that. It will save you plenty of sleepless nights and depressive moods where you're wondering what you're doing wrong. Because your path isn't as cute and full of fun as the next person's, doesn't mean that you took a wrong turn. Your only job in this life is to realize your existence and manifest that. Live with a purpose!
Talk Soon!
Love, Sadio
Read more
Comments
✕